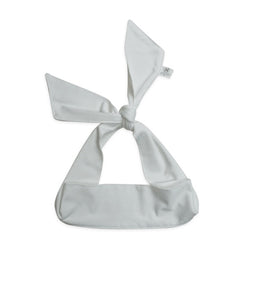 Sublimation Tie-Back Headband
This Dry-Fit Headband is beautiful when sublimated on! You can lay it down flat, no jig required and print directly on it. It has a self tie back. It's popular in the hair businesses, it helps with holding edges down in place while they sleep, or run errands. 
One size fits all for both youth and adults.  
Headband measurements:  37" x 2.5" 
Print Sizes: 
Partial print size we recommend 8" wide x 2" tall. 
Full print size we recommend 40" wide by 3" tall including bleed area. 
Material: 88% polyester, 12% spandex
Heatpress at 400 degrees and 25-30 seconds.